Welcome to Lose Weight By Eating
A collection of over 250 Skinny Recipes and Weight Loss Tips.
Lose Weight By Eating is a website dedicated to bringing you the guilty pleasures you love so much, without the guilt. Metabolism boosting recipes on this site will naturally increase your metabolism, fruit infused drinks will help you break your soda addiction and skinny sweets will curb your sweet tooth without blowing your daily calorie budget.
Get started with Metabolism Boosting and Fat Burning drinks.
These low calorie, nutrient rich meals and snacks twill help you fill up and trim down. They fit in perfectly with the Lose Weight By Eating anti-diet plan and are easy and inexpensive:
Check out the Lose Weight By Eating weight loss plan, it's always free because real weight loss shouldn't cost you anything!
Help KICK START your weight loss with a Lose Weight By Eating Weight Loss Retreat. For one week you'll spend one on one time with Lose Weight By Eating founder and celebrity chef Audrey Johns, cooking, eating, working out, and benefit from private one on one weight loss coaching.
Audrey Johns is a celebrity chef and weight loss guru who lost 150 pounds in 11 months by cooking and eating real food, and not by demonizing it. She embraced movement, cut out processed food and counted calories.
As she lost weight, Johns was bombarded by the question "What are you doing to look so great?" She began blogging on her site, loseweightbyeating.com, and shared her recipes and weight loss tips.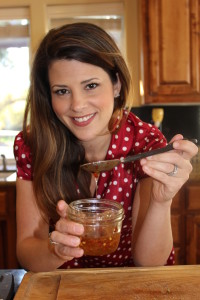 Johns' blog grew a following of over 5 million in less than 1.5 years. She is now a Food & Wine Journalist and has a YouTube channel that has had over 100,000 viewers and 500 subscribers, and a Facebook following of over 100,000.
Audrey was a chef contestant on The Taste, mentored by Marcus Samuelsson on season 2 of the ABC show, she honed her skills and brought back her knowledge to her skinny recipes.
The hard cover version of her book Fruit Infusion: A Collection of Day Spa Inspired, Fruit Infused Waters was released December 2013.